Pamela Lynn-Seraphine September 25, 2013 Heartbeat of a Planet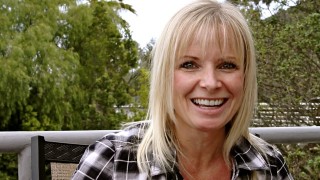 Canadian drummer, Pamela Lynn-Seraphine champions personal empowerment and maximum brain health through rhythmic entrainment. Pamela is known internationally as an accomplished World Percussionist and has been inspiring audiences with her message of personal empowerment for over two decades. In 2008, after a chronic shoulder injury derailed her musical aspirations, Pamela headed back to school and tailored her studies to research the health benefits of rhythmic entrainment. With a degree in psychology under her belt, and her injury fully healed, Pamela is now in a unique position of helping others to transform their lives as she uncovers and share her secrets on drumming for health & wellbeing.
In November, 2013 she will be releasing her inspirational book, The Drummer's Manifesto: Empowering YOUR Musical Brain for Optimal Health. Her passion for the mental game of drumming is at the core of her business and life's philosophy. She continues to distill the best information and strategies mixing personal development with time tested rhythmic entrainment concepts, through her keynote presentations and interactive events. She is committed to helping others empower their lives through music, as she pursues her mission to bring global awareness of the health benefits of rhythmic entrainment. Pamela currently resides in Thousand Oaks, (L.A) California with her husband, drummer extraordinaire, Danny Seraphine.
Pamela currently resides in Los Angeles, CA.