Danny Seraphine September 25, 2013 Heartbeat of a Planet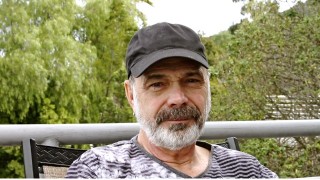 Daniel Peter "Danny" Seraphine is an American drummer, record producer, theatrical producer, and film producer. He is best known for being the original drummer and founding member of the rock group Chicago, a tenure which lasted from February 1967 to May 1990.
In early 2006, Danny Seraphine debuted a new band, California Transit Authority (CTA), featuring himself on drums. CTA released their first studio album, Full Circle, on August 14, 2007, followed by a tour of the United States. The band's second CD Sacred Ground was released on March 21, 2013.
2009 saw the release of Lonely Street, a film for which Seraphine served as an executive producer and the music supervisor.
In 2010, Danny published his autobiography "Street Player – My Chicago Story". In the same year, he released the biographical and instructional DVD "The Art of Jazz Rock Drumming"  produced by The Drum Channel.
Seraphine has been ranked by Rolling Stone Magazine as one of the top 100 drummers of all time. In 2010, Seraphine received a Lifetime Achievement Award at the Cape Breton Drum Festival. In 2011, he also won a LIfetime Achievement Award, Montreal Drum Festival. Additionally, he was recognized by the ASCAP as a co-writer of Pitbull's "I Know You Want Me (Calle Ocho)".