Eddie Tuduri May 22, 2013 Heartbeat of a Planet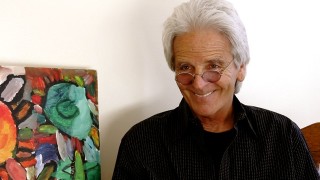 Drummer Eddie Tuduri is a career musician, who has worked with many of the world's great entertainers, both touring and in countless recordings spanning more than 30 years.
He has also devoted his life to charitable causes, beginning in 1979 with Save the Children, both in the US and in Canada. In 1985, as the founder and director of Musicians for Unicef, Eddie promoted fifteen benefit concerts over a period of seven years netting many thousands of dollars, while advocating awareness and providing aide to children in third world countries. In 1990, The U.S. Committee for Unicef named Eddie volunteer of the year.
He founded the Rhythmic Arts Project in 1997 after a life-changing body surfing accident. In concert with many health care professionals in the years since, he has developed the program as an educational tool to address basic life skills in the field of disabilities.
A few of Eddie's awards and commendations:
*In 1998 Eddie was voted Local Hero by the Santa Barbara Independent and presented with The Volunteer of the Year award by The Rehabilitation Institute at Santa Barbara.
* In April 2002 Eddie received the Citation Award for Therapeutic Recreation.
* In 2004 received the prestigious Editors Achievement Award from Modern Drummer Magazinein recognition of "Outstanding Contribution to the Drum/ Percussion Community."
* In 2005, The Michael Landon Award was presented to Eddie by the California Governor's Committee, for accurately portraying people with disabilities in the media.
* In 2008 Eddie received the Dr. Gerald Burday Professional Excellence Award, Presented by The Delaware County ARC.
* In 2009 Eddie received the Citizens for Peaceful Resolutions Earth Charter Award for his commitment to youth education and outreach.
* In 2010, Eddie won the Muriel Anderson Music For Life Alliance Award for supporting music education and providing instruments for children who may not otherwise enjoy the experience of making music.
* Also in 2010, Drumsmith Alliance for the Percussive Arts presented Eddie with: The Eric A. Berquest Award For excellence in Education in the percussive arts.