Jade Hendrix May 22, 2013 Heartbeat of a Planet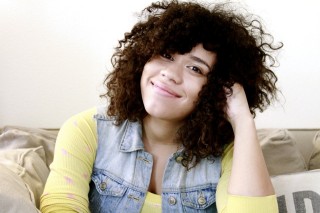 Singer/Songwriter Jade Hendrix was born into a legacy of music. She grew up backstage, watching her mother sing back-up for world-renowned artists such as Natalie Cole, Barry Manilow and Tom Jones. It was from there that she gained her love for music.
Although Jade loves nothing more than setting foot on the stage today, it didn't start out that way. Being the quintessential middle child, she always felt more comfortable being the wallflower and watching her siblings step into the spotlight. It wasn't until her third year of college that she finally decided to take a leap of faith and give the music industry a try. She landed safely and has relished her choice ever since, breaking out into the Ventura music scene with flare. With a style that is equal parts folk and soul, her sound is authentic and true.