Leland Sklar May 22, 2013 Heartbeat of a Planet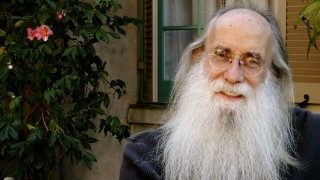 Leland Sklar has been a prominent figure among Hollywood session bassists dating back to the 1970s and ever since. Sklar has more than 2000 albums to his credit (and still counting), and is considered to be one of the "A" players in the highly selective L.A. rock music community where the competition for recording dates is fierce, and where only the strongest will survive. His very recognizable bass playing style has been heard on hits by Linda Rondstadt, James Taylor, Hall & Oates, Jackson Browne, Phil Collins, Clint Black, Dolly Parton, Reba McEntire, and George Strait, to name just a few. And never one to remain idle, Sklar has entered the new millennium with a vengeance, taking on new projects with Willie Nelson, Steven Curtis Chapman, Nils Lofgren, Lisa Loeb, and many more.
The reputation of a fine session player is not held exclusively to the record industry. Television and motion picture musical directors have called upon Sklar for his expertise countless times. He has played on TV shows such as Hill Street Blues, Knight Rider, Simon and Simon, and also on many motion pictures, including Forrest Gump, Ghost, Kindergarten Cop, and My Best Friend's Wedding. The list is virtually endless.
Bio by Tom Kealey