Lisa Verlo December 19, 2013 Heartbeat of a Planet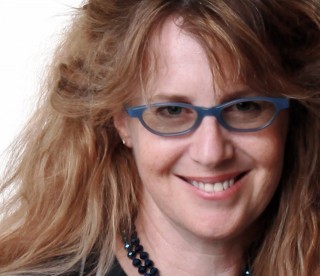 Lisa Verlo is a songwriter, poet, and performance artist whose songs have been featured on film and TV. Lisa's work was included in the anthology News Clips and Ego Trips: A Poet's Companion that documents her involvement as a touring poet in the Southern California poetry scene in the 90s. Born in Flint, Michigan to a Norwegian father and a Midwestern mother, Lisa was raised in France, the Philippines, and South Dakota, which gave her a broad perspective on culture and societal concerns.
Garnering attention singing a cappella and reading poetry in Los Angeles coffee houses, Lisa caught the attention of a director who included her original song and performance in his feature film Under Surveillance. While recording with eclectic musicians, including Lee Curreri, Martin Tillman, and Chris Millner, Lisa had two more songs featured in the film Galatea's Wish on Showtime. Taking her show on the road, she toured coffee houses between festivals across the country, promoting her chapbook Pieces and CD of spoken word and music titled Home.
Back in Los Angeles, Lisa teamed up with guitarist and composer Frank Simes to write and record more songs for film and TV and together they released a CD of Children's music Turner's Treehouse, and collaborated on a Broadway bound musical The Door. Ever inspired, Lisa and Frank formed Soundlove Productions, and through the synergy of partnership and the magic of music, they seek to dramatize an insight of aesthetic and humanitarian purpose.