Nordoff Robbins November 25, 2011 Heartbeat of a Planet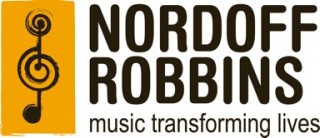 Nordoff Robbins is a national music charity dedicated to transforming the lives of vulnerable children and adults across the UK, and through its international network, across the world.
Through the use of music therapy and other music services, Nordoff Robbins helps a range of people with a range of challenges such as autism, dementia, mental health problems, stroke, brain injury, depression and life-threatening or terminal illnesses, such as cancer. All of the people they help have one uniting factor – music dramatically improves their quality of life.
Nordoff Robbins also provides professional Masters training for music therapists, along with various short courses and workshops which are open to everyone interested in learning more about music and well-being.  In addition, the research work being done by Nordoff Robbins is building the evidence for music therapy and helps to inform and train the practitioners of the future.
Nordoff Robbins, UK, is part of an international network of Nordoff Robbins organisations, all drawing inspiration from the innovative work of founders Paul Nordoff and Clive Robbins.
Everyone responds to music – it affects our minds, bodies and feelings. Through music, Nordoff Robbins helps to:
 Improve physical health and ability
 Address emotional and behavioural difficulties
 Develop communication and social skills
 Increase creativity, self-esteem and confidence.
The power of music affects us all – through Nordoff Robbins it can transform lives…
Nordoff Robbins is the UK's leading provider of music therapy services. Their trained network of music therapists work with people of all ages and with a range of conditions. They deliver over 50,000 music therapy sessions per year in care homes, day centres, hospitals, schools and our own centres. They are also in the process of developing a range of other music and health projects aimed at bringing music to more and more people in local communities.